Clogger F.C.
Billís daily cartoon strip on the football team from Hell. Follow the pampered overpaid under-organised lives of the Starís star players Clogger, Arsic, Gripper, Miss Twigg and Doris.
Doggy mascot Sven-Goran and manager Boss Hugo make an appearance when it suits them.
PARENTAL GUIDANCE: stupid behaviour and misuse of alcohol may feature heavily in this strip.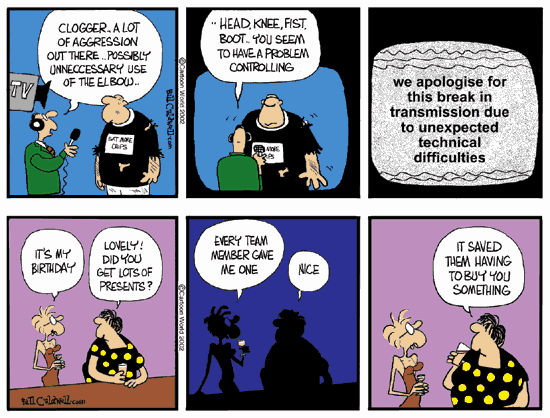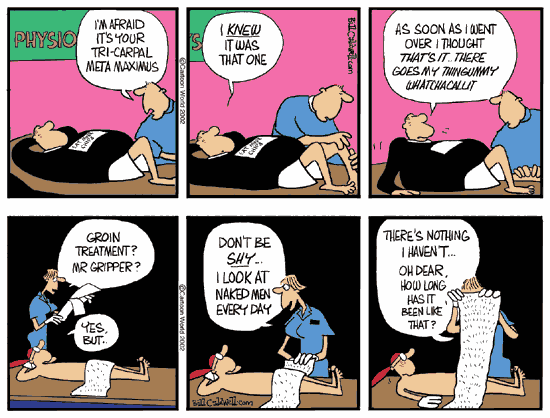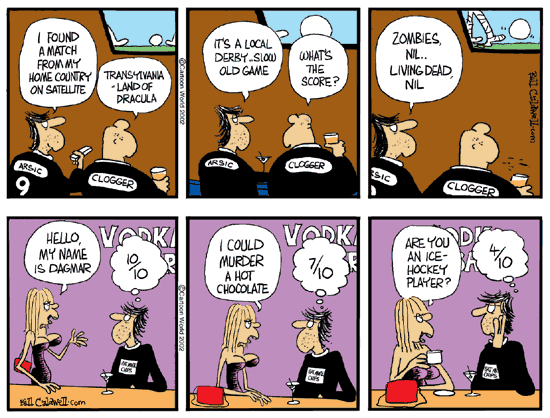 Copyright © Cartoon World Ltd 2001 / 2002 / 2003